The Team

Steve McDonald - is motivated mainly by the huge challenges that global warming poses and the solutions to these severe and widespread problems. He has experience in IT - software and engineering – and more recently quality control and HR. He is also the editor of the "In Transition" section of the Dorking and Leatherhead Advertiser, and is also involved in the campaigns to divest Surrey CC's pension from fossil fuels and to prevent fracking at Leith Hill.
Steve leads on opportunity development and community engagement. He is a co-founder.
:

Paul Street - is driven to make projects happen that reduce human's impact on the environment. He is a chartered electrical engineer with over 20 years' experience in the field of utilities and renewable energy. He is currently the director of 2Sustain Consulting Ltd and has also worked for the London Development Agency. Paul is a smart home enthusiast and drives a Nissan Leaf. Click here for his LinkedIn profile.
Paul leads on technical design, technical review and commercial models. He is a co-founder.
:

Andre Torrigiani - is motivated by finding creative solutions to the challenges presented by climate change. He is the group secretary, works as a business developer at WPO, a service provider to the wind and solar industries, and is a level 2 holder of the chartered financial analyst (CFA) designation.
Andre leads on administrative and financial matters. He is a co-founder.
.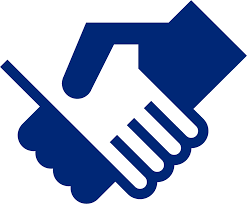 Our Partners
DCH Electrical Ltd is our NICEIC Approved Contractor for electrical installation work. Click here for details. Local expert electricians.
Helios Renewable Energy Ltd is our MCS Approved Contractor for solar PV installations. Click here for details. You can even select British made solar panels.
Big Clean Switch - a tariff comparison website of 100% renewable energy suppliers. Click here for details.
OLEV - UK Government Office for Low Emission Vehicles. Click here for details.
Energy4All and WeyValleySolar are our partners for solar PV on schools and larger develops. Click here for details.
.
Our Electric Vehicle charging point partners (Both British manufacturers)
EO Charging Ltd - Click here for details.
Rolec Services Ltd - Click here for details.
: