Did you know that on Easter weekend an earthquake with a magnitude of 2.7 struck at Stan Hill near Newdigate?
It is believed to be the strongest Earthquake to hit Surrey in at least a decade. Initally we thought it was an April fool's joke, but it wasn't.
The epicentre was less than 6 miles from Leith Hill, where Europa Oil and Gas is hoping to commence exploratory drilling as soon as they can sort out their Traffic Management Plan with Surrey County Council. It is also less than 2 miles from Europa's other site at Horse Hill, which according to Europa, ceased activity two years ago.
So what is the effect of fracking on seismic activity and what is the impact of seismic activity on fracking?
There is evidence to suggest that drilling too close to fault lines can cause man-made earthquakes. This is what occured twice at Cuadrilla's Preese Hall site near Blackpool, where quakes with magnitudes of 2.3 and 1.5 occured in April and May 2011, respectively. Also, less than a month after fracking began at Engie's Cygnus Field in the North Sea in January 2017, a 3.8 quake struck a few mile nearby.
Not surprisingly, Europa denies their activities caused the tremor.
Although fracking companies can argue that fracking may not cause earthquakes, they can not deny the threat to underground water systems caused by the earthquakes when fracking is present. For example, the earthquakes at Preese Hall damaged the drilling wells, which in turn leaked hazardous chemicals into the ground.
This recent quake creates a strong argument against fracking at Leith Hill. We encourage the local community to write to council and express their concerns. We believe the battle is increasingly looking uphill for Europa's investors, but only thanks to strong community persistence.
This quake is also a clear reminder of what a stupid idea it is to let "Cowboy frackers" threaten this area of outstanding natural beauty.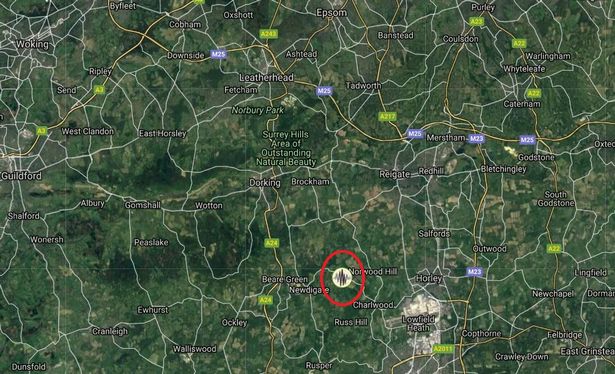 For more information, please visit:
https://www.getsurrey.co.uk/news/earthquake-hits-mole-valley-easter-14483258
https://drillordrop.com/2018/04/04/oil-company-says-were-not-to-blame-for-surrey-earthquake-but-local-concerns-remain/